Start using Oculus Rift to Stream VR Porn on VRBonk: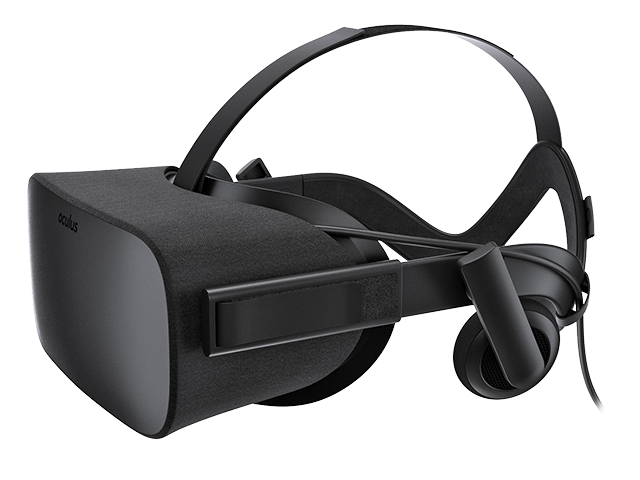 Ensure that your device is updated to the most current version of Oculus Rift Runtime.
Download either Virtual Desktop (www.vrdesktop.net) or Moz VR (https://mozvr.com).
Copy & paste a video URL into your VR browser.
Press play and enjoy!
VR Porn Videos for your Oculus Rift
Oculus Rift - the revolution of gaming integrated with the VR porn experience
The Oculus Rift technology started as a campaign on Kickstarter. It has a wide field of vision and latency. In essence, it is a virtual reality headset intended for playing PC games. The Rift has a diagonal view field at 100 degrees (it is a larger span than in a traditional VR headset). This allows the 'tunnel vision' effect, allowing the user to dive into the VR surrounding. The previously mentioned latency is lower than on other VR products, making a smoother transition in movements and seeming 'natural'. Both of these characteristics drastically reduced the resolution costs, allowing them to be easily combined with smartphones.
The Oculus Rift team was brutally aggressive with enabling proper support for gaming. The genre most users play is POV, which also reflects on VR porn. This is why it is important to consider it in the long run.
For those that are unfamiliar with the brand, the Oculus Rift is owned by Facebook today. Image quality and smooth operations are the reasons it is among the top choices for gamers and VR porn lovers around the world. The experience of POV erotic scenes is just the beginning of the variety the Oculus Rift ensures. Interactive porn allows users to completely immerse themselves in a fantasy of choice. Being kinky has never been easier in virtual reality. Besides the POV content, watching porn in Voyeur 3D mode relieves the users from even feeling that the headset is on.